With funding from the Government's Levelling Up Fund, £19.9m was awarded to Rotherham Council for a number of connected projects which aim to build a new leisure industry that responds to the challenges of economic recovery and health and well-being.
The plans for a new village centre have been drawn up by AHR Architects and ELG Planning Consultants and include the erection of a waterfront café building with function space to the first floor, the relocation of existing car parking to create a multi-use public open space, the creation of a new play area, the demolition of existing Rangers' bungalow and relocation of Rangers' compound and cycle hub, along with landscaping improvements and other associated infrastructure.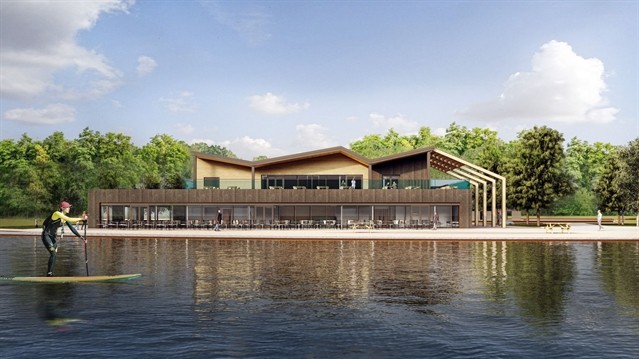 The much smaller existing café in the courtyard is set to remain but will focus on "grab and go" takeaway options.
The new café will have a seating capacity of 134 offering beautiful views over the lake. The seating area is also dual aspect - the café space looks over the new play area to the rear, creating a safer place for parents to watch while their children play.
The building would be constructed in a mix of charred timber, gabion walling and copper coloured anodised aluminium. Carbon neutral and locally sourced materials will also be utilised.
The site is within the Greenbelt and planners concluded: "The proposed new café will evidently significantly enhance the ancillary facilities supporting the overall function of the country park and will positively align with the key objective set out within the LPA's [Rotherham Council's] Cultural Strategy (2019 -2016) of improving facilities at the Country Park.
"The proposed development will also enhance the attractiveness of the country park as a destination for outdoor recreation and will clearly support the LPA's stated goal to "enable everyone to get active, get creative and get outdoors, more often.
"It is therefore considered that a new café building, and function space is an appropriate facility for outdoor recreation, as its presence will encourage visitors to the park, thus encouraging outdoor recreation in line with the LPA's overarching strategic objectives. The existing café provides a practical and functional link to the well-established country park and the replacement café will be a continuation of this function."