Aside from the tourist hotspots such as Bangkok and Phuket, there are plenty of other cities across Thailand which are perfect places to visit and explore. Let me introduce to Thailand's secondary cities so that you can truly see the unspoilt and natural beauty of this country.
Chiang Rai
This small city has a relaxed atmosphere, good-value accommodation and great local food! Set in a mountainous region with rivers and jungles, this really is a stunning area and is fast becoming a popular escape for tourists. The cool season is the perfect time to visit Chiang Rai with the opportunity for stunning mountain views. Those looking for culture can visit Mae Fah Luang Art & Cultural Park which hosts an amazing collection of Lanna artefacts as well as Buddhist temples and other structures. A trip to the Hilltribe Museum & Education Centre is a must for anyone wanting to learn more about Thailand's various tribes.
Phayao
While the capital has developed into a relatively modern town, much of Phayao remains unchanged with unspoiled natural beauty and substantial mountains. Phayao town features ornate gardens and parks, perfect for picnicking, and there are bars, restaurants and nightclubs to enjoy. Aside from the large lake, temples and parks, there is little to do here so it's the perfect place for relaxation and exploring the local countryside and neighbouring provinces.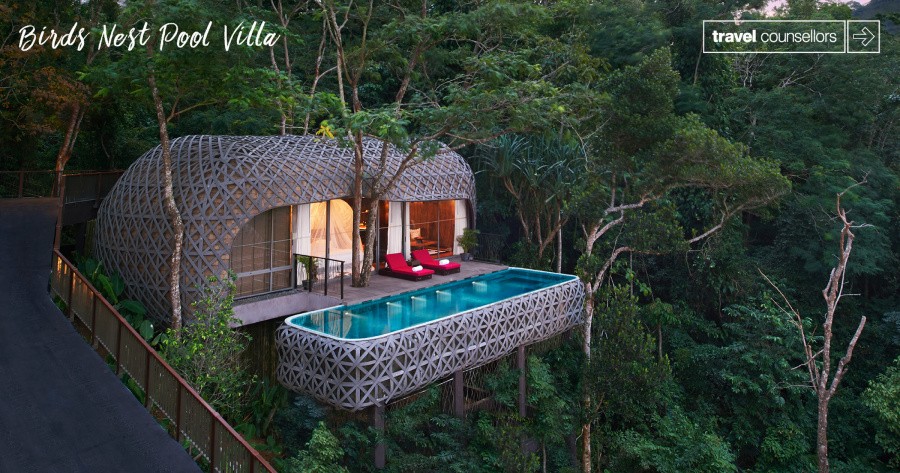 Thailand's Secondary Cities
Kanchanaburi
This is the third biggest province in Thailand and its magnificent landscape and charming beauty mean it has become very popular with tourists. Attractions include waterfalls, caves, pristine national parks, forests and several large reservoirs. Together, these attractions offer an amazing experience for all visitors with fishing, canoeing, mountain biking, star gazing, golfing, jungle trekking and bird watching all available.
Sukhothai
Most of Sukhothai's attractions relate to its historical background such as Phra Mae Ya Shrine. For naturalists, the Khao Naria peak, 1,160 metres above sea level, gives breathtaking views of Sukhothai city and the nearby Pitsanulok. At night, the beautiful lights from the city can be seen from the cliff. There are also lots of festivals with traditional performances and parades. Loi Krathong and Candle Festival is held in Sukhothai Historical Park and features floating krathons, traditional performances and stunning parades.
Chumphon
There are lots of attractions across Chumphon including Soldier Youth World War II Monument and Mu Koh Chumphon National Park where visitors can walk along mangrove forest nature trails. There are plenty of exciting activities available including white-water rafting in Amphoe Phato or snorkelling and diving in Koh Ngam with its beautiful underwater world and varied marine life. With more than 200km of coastline featuring numerous unspoiled beaches, Chumphon is also a great destination for those looking to relax, with swimming, yachting, diving and snorkelling all available.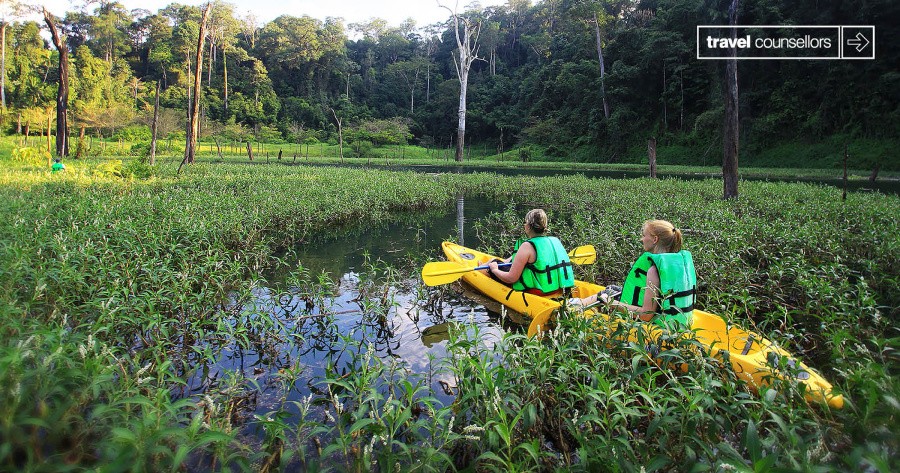 Why book with a Travel Counsellor?
You are fully protected under the Travel Counsellors trust and we are ATOL licensed. The in-house technology available to me is incredible too. It means I can search through thousands of suppliers for my clients, getting the right flight times, booking your hotel and parking the night before to arranging the tours when you're in your chosen destination. No other person will care about your holiday like I will do – why risk booking it all online when I can do all the hard work and ensure you have a wonderful trip? So, let me take the stress out of booking your next adventure. All you need to do is pack! I can't wait to hear your ideas so please give me a call.
Contact details
Lisa Byers
07899 997070
lisa.byers@travelcounsellors.com