Laterlivingnow!, as the only Equity Release specialist company based in Chesterfield and Derbyshire but serving clients throughout the UK including our own Doorsteppa area, claimed 'Best Financial Adviser – 5 or fewer advisers' at the Equity Release Awards ceremony in London in January.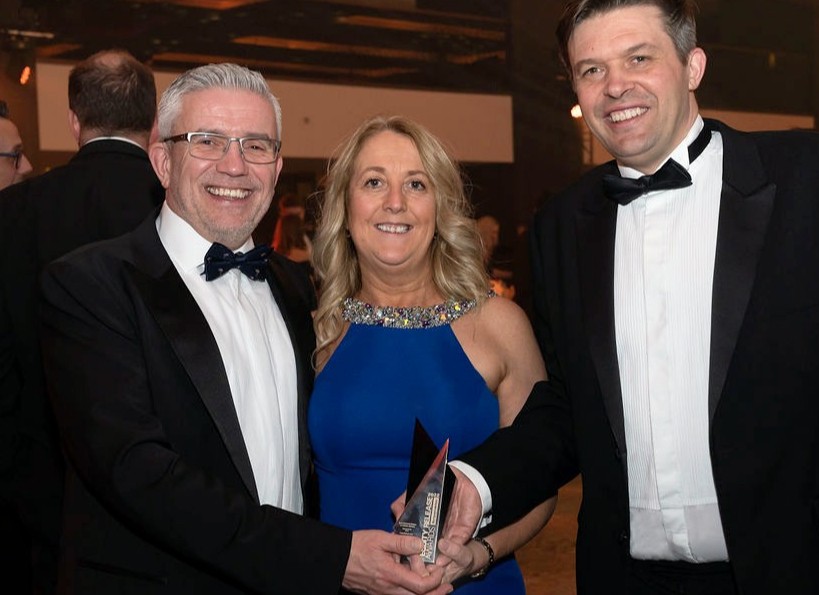 Simon Chalk – founder, said "This award is testament to the hard work, integrity, and expertise of our small privately owned firm," Kaye Wallis – Head of Marketing added "The judging panel were clearly impressed by the first-class service we offer our clients and our reputation for giving clear, appropriate advice and guidance"
Simon doesn't intend letting the company become too big for its boots. "We are small, independent of every lender and enjoy being so. The big national firms that advertise on TV and the internet are often promoting their own plans and simply cannot match us for personal service or choice".
Customer delight is evidenced by 88 Google Reviews – each one an impressive '5-star ***** rating, with 166 reviews averaging 4.9 out of 5.0 on VouchedFor – the leading site for reviews of professional firms. This has helped Laterlivingnow! gain a listing in the Sunday Times 'Top Rated Advisers 2022' guide, due out in March.
Simon said "more and more advisers and big brands are entering the equity release market, making it difficult for customers to know who to trust with such a big decision. Taking out a Lifetime Mortgage can affect entitlement to certain benefits and impact on future choice in paying for care. We believe that our small team possess the best combination of experience, knowledge and skills to help guide people at what can be a critical point in their lives."
Not being tied to any single lender, Laterlivingnow! can access the 'whole of market', helping source the most favourable plans from over 700 available today, and secure attractive fixed interest rates for life. With interest rates widely reported as due to rise, many homeowners over 55 are taking advantage by releasing equity now.
With inflation making everyone's living costs rise, Laterlivingnow! has experienced an increase in enquiries from homeowners over 55 looking to cover day-to-day living expenses, or to help out family. The pandemic has led to people spending more time at home, encouraging them to make home improvements, extend living space, or adapting a room to become a home-office.
Laterlivingnow! offers a FREE initial consultation to help homeowners decide if an equity release lifetime mortgage could be right for them, as it may not always be the best option.
With a choice of home visit, phone-call, or video-call (e.g., Zoom, WhatsApp), Laterlivingnow! can guide you through this important area, and of course you're welcome to invite along family or a trusted friend.
If you have any questions about
equity release, please call
Laterlivingnow! on
01246 202 571 or visit
www.laterlivingnow.com