'Confusions' is a series of five, one act plays - Mother Figure, Drinking Companion, Between Mouthfuls, A Talk In The Park, and Gosforth's Fete. Within these plays the audience meet 22 characters, some who are inextricably linked. With five different sets to build this sounded like a challenging production for any Amateur Dramatic Society! There's another twist though - the 22 characters are played by only 8 actors, half who have never acted with City Players before, and 2 who've never been on stage!

Nick Di Nitto, who co-created the City Players in 1954, welcomed the audience and joked, "If it looks like we know what we doing, don't be fooled!"
Well, I'm happy to be the fool, as the society staged a flawless performance throughout the five acts and certainly knew what they were doing.
Not only did the actors manage the multiple roles seamlessly but, had I not known some of the performers, I couldn't have told you who was new to the stage.
Even with the challenges facing them, another decision was made to change the sets with the curtains open, meaning the audience could see this throughout the act breaks!
I must admit I thought beforehand that this would detract from the production and it would distract me from the stories within the play. However I loved it and those around me felt the same.
It was fascinating to see what would normally go on behind the curtains and how all the volunteers and performers had their well rehearsed individual tasks.
To see the sets and props folding, swinging and moving to unveil completely different backgrounds was incredible.
After the play ended the performers and volunteers chatted with members of the audience, invited them back stage and on-stage, and the atmosphere was exceptionally friendly.
I would highly recommend them to anyone looking for a great evening's entertainment, and also to any budding performer (young or old). We really are lucky to have this place on our doorstep!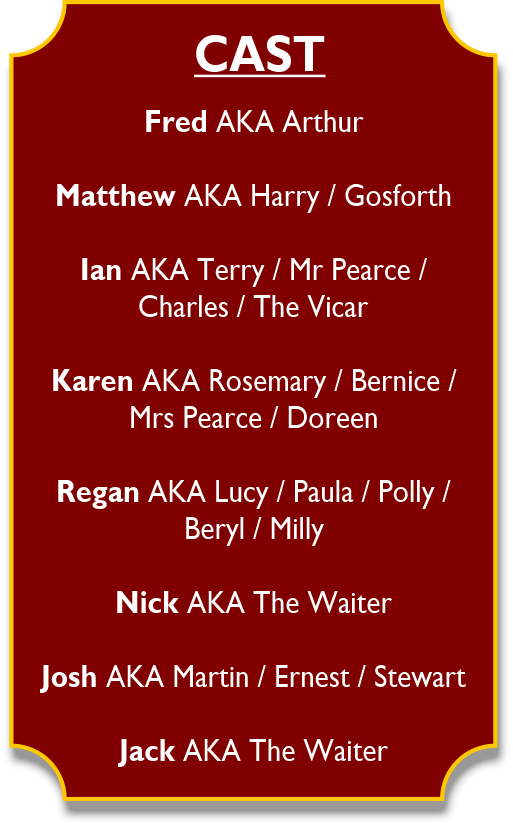 The Corner Playhouse
Eckington
S21 4DH
Telephone: 01246 430507
Email: info@cityplayers.co.uk
Web: www.cityplayers.co.uk